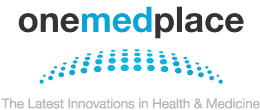 NEW YORK, Oct. 15, 2013 – OneMedForum announced today that a major theme of its 7th annual healthcare investing conference will be to provide investors with an outlook about how the healthcare system will function post-Obamacare. Moreover, it will also address the new financing opportunities created by the JOBS Act and feature innovatively growing companies that are best positioned to succeed in this new environment.
Obamacare has been under great criticism, but what is the alternative? What should the healthcare system look like? The conference is inviting the leading think tanks and thought leaders to share their views on how the healthcare system can avoid what all experts predict is a dire future.  What should change and how can it happen?
According to conference organizer Brett Johnson, "The hope for a way out of this morass will come from lesser known companies that have bold innovations. These 'disruptive innovators' have approached technology differently and will play an essential role in avoiding the 'train wreck' facing the U.S. healthcare system. Our mission is to ensure that these ideas gain access to capital resources in order to reach their commercial potential. To identify the emerging growth companies with the greatest promise, OneMedForum will be tapping into its network of experts and investors built over the past 7 years. Tremendous innovation is occurring, and we want to raise awareness about what these firms know."
A second major theme will address the elimination of the ban on General Solicitation Investors (Title II of the JOBS Act) and its impact on access to capital. "The ability for companies to advertise to potential investors could dramatically impact access to capital, perhaps creating an entirely new asset class: 'public venture capital'," said Johnson, adding: "We have invited those developing portals in healthcare who are attempting to capitalize on the new regulations to use the Internet to reach hundreds of thousands of accredited investors who have previously not been approachable."
The OneMedForum conference, which will be held January 13th-15th in San Francisco, will provide sessions on the greatest investment opportunities in diagnostics, regenerative medicine, medical devices, therapeutics and health information. It will also feature roundtable discussions with some of the most successful investors in these and other areas on their outlook in this new environment. The goal is to help investors understand what business models have the greatest chance of success and identify investable companies that will provide the solutions.
Register and learn more about conference programming by visiting www.onemedconferences.com