Accuray, of Sunnyvale, CA, and Menlo Park, CA-based CyberHeart have inked a deal by which CyberHeart will use Accuray's technology to develop a non-invasive method for performing cardiac ablation. Long-term visions for the developed technology also include applications to treat atrial fibrillation.  
Cardiac ablation, used to destroy a small portion of the heart that is causing abnormal rhythms, is currently performed an an open-heart or catheter-based procedure. CyberHeart seeks to develop a non-invasive way of creating the lesions that interfere with abnormal cardiac conduction. To do it, the company will use Accuray's CyberKnife Robotic Radiosurgery System, which autonomously tracks, detects and corrects for tumor and patient movement in real-time during a procedure, enabling delivery of precise, high-dose radiation typically with sub-millimeter accuracy. The CyberKnife combines continuous image-guidance technology with a compact linear accelerator that has the flexibility to move in three dimensions according to the treatment plan.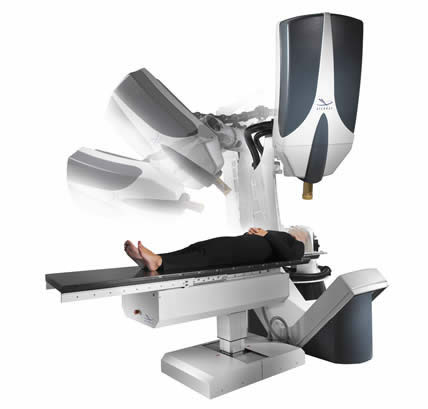 CyberHeart has received venture capital committments to fund R&D of a new non-invasive system. Financial details were not disclosed, but if things work out, and CyberHeart manages to bring a product to market, Accuray will be entitled to payments based on usage of CyberHeart's new system.