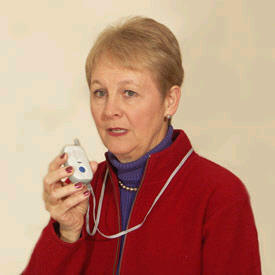 American Medical Alert (AMAC), developer of Ready Response, which aids the elderly when they fall and can't get up, announced strong Q2 performance this week.
Second quarter revenues were $9.5 million, a 7% increase over the same period last year. Net income also increased, growing to $458,026, a 12% year-over-year improvement.
AMAC's products include emergency response systems and monitoring, electronic medication reminder devices, and disease management services.
The company's health and safety monitoring services division has achieved consistent growth and profitability, largely owing to its enviable business model: users pay an initial set-up charge for the systems; recurring revenues are generated each month through subscription-based monitoring costs.
Last February, AMAC announced Walgreens would market and sell Ready Response. Similar to the oft-lampooned LifeAlert, AMAC's Ready Response is a two-way voice console that connects to an existing phone line. An activator button (worn around the neck) calls a 24-hour help center; users speak through the console's sensitive built-in microphone.
AMAC charges $34.95/month for Ready Response – for each 2400 subscribers, the device generates $1 million in annual revenues. Not bad for something that amounts to little more than a remote dialer with access to a call center comparable to 9-1-1.
As might be expected, monitoring services make up a substantial part of AMAC's fixed costs. In its most recent quarter, AMAC was in the final stages of a system consolidation at two call center locations, a move that should help increase gross margins. The company currently operates nine such communication centers. During the second half of 2008, AMAC expects to realize improved profitability as a direct result of this consolidation initiative.