BioSphere Medical, which has an FDA approved method to treat symptomatic uterine fibroids using microsphere technology, has signed an agreement with DuPont Applied BioSciences to evaluate potential peripheral vascular and embolotherapy research, development, and manufacturing projects.
The agreement establishes a "non-binding framework" for the parties to consider and evaluate potential projects that target and deliver leading edge solutions in embolotherapy.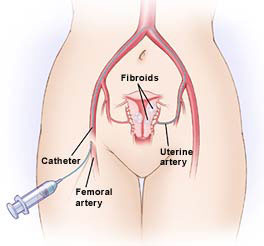 Embolotherapy works by reducing blood flow to target areas of the body; the procedure is performed by injecting agents, usually particles, through a catheter and into the blood vessels that feed these target areas. By selectively blocking the target tissue's blood supply, the deprived tissue will either be destroyed or become devitalized.
Biosphere's Embosphere Microspheres and EmboGold Microspheres, have a number of beneficial properties that make them well suited for uterine embolotherapy. The uniform, spherical shape and soft, slippery surface, make the particles easy to inject through small catheters, resulting in a more even distribution within the vessel network. Biosphere provides these products in a variety of precise sizes, so they can be selected to target occlusion of specific sized vessels to produce predictable results. The company received 510(k) clearance from FDA for its Embosphere Microspheres in November 2002. Biosphere enjoys a 75% share of the uterine fibroid embolization (UFE) market in the U.S.
The parties will collaborate on the potential application of DuPont know-how to the manufacturing of BioSphere's Embosphere and EmboGold Microsphere products in an effort to accelerate the improvement of manufacturing yield of such products.
Under the agreement, BioSphere will make payments to DuPont of up to $500,000 based upon the achievement of specified milestones. BioSphere and DuPont will share equally in any cost savings that result from the implementation of DuPont's yield improvement recommendations and BioSphere will have the right to credit any milestone payments against its cost-savings payment obligations. All improvements developed under the manufacturing agreement will be owned by BioSphere.
Richard Faleschini, President and CEO of BioSphere commented, "We expect that our pipeline of new products will increase both within and beyond our current therapeutic focus of interventional gynecology and interventional oncology."