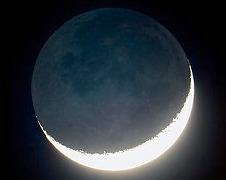 A crescent moon is never as fulfilling as a full moon and now a new drug seeks to find a way to turn a crescent full again.

AesRx, LLC recently announced it has entered into a collaboration with the National Institutes of Health (NIH) to take AesRx's investigational sickle cell therapeutic drug, Aes-103, through pre-clinical development and initial clinical trials.

This collaboration could lead to a major inflection point for AesRx as well as a significant advance in the treatment of Sickle Cell Disease, a potentially life-threatening condition which afflicts more than 13 million individuals worldwide. AesRx may have found a breakthrough which could produce a blockbuster drug treatment worth billions.

The U.S. Food and Drug Administration (FDA), has designated Aes-103 as an orphan drug. Its proposed mechanism of action is to reduce blood cell sickling, a condition in which the normal doughnut-round shape of a red blood cell is distorted in to a sickle-shape because of an inherited defect in the oxygen-carrying protein hemoglobin. Aes-103 is believed to be the only clinical-stage therapeutic that directly targets cell sickling.

There is a significant unmet medical need for a novel sickle cell treatment. The development of this new relationship between AesRx and NIH will take the Aes-103 program to the end of Phase 1/2a which AesRx anticipates will provide mechanistic proof of principle as well as biomarkers of clinical activity. Since Dr. James Herrick first described Sickle Cell Disease in a paper written in 1910, there has never been a drug developed specifically to treat sickle cell. The announced AesRx-NIH collaboration gives new hopes to those afflicted with this disease.

AesRX will be presenting at the OneMedForum SF 2011. Founded in 2008, OneMedForum events are held biannually in San Francisco in January and in New York in June. They are designed to create a communications platform for emerging companies to connect with strategic partners and investors.
See full press release here.