The two founders of BlueSky Medical Group, a private med tech company based in Carlsbad, CA, stand to make up to $110 million off a deal with Smith & Nephew. The British giant announced today that it has agreed to buy BlueSky, which makes products for treating chronic wounds using megative pressure wound therapy (NPWT), for an initial payment of $15 million, with additional milestone payments of up to $95 million related to revenues and other events.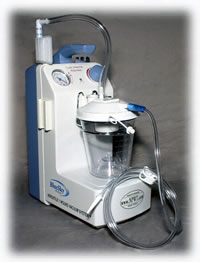 The large payout may prove well worth it for Smith & Nephew. NPWT — a technology used to treat chronic wounds such as diabetic ulcers, pressure sores, and post-operative and hard-to-heal wounds — is the fastest growing segment of the wound care market. It has expanded rapidly in recent years, and in 2006, was estimated at $1.2 billion. The market is reportedly growing at an annual rate of 12% in the U.S. and greater than 25% in markets outside the states. The aquisition gives Smith & Nephew a stake in what was previously uncharted territory for the company. BlueSky founders Richard Weston and Tim Johnson have agreed to help integrate the business into Smith & Nephew's Advanced Wound Management division.  
BlueSky makes a range of negative pressure pumps and wound dressing kits, most of which are based on its Versatile 1 technology, which uses controlled negative pressure to accelerate the healing process.