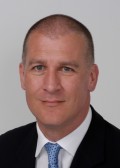 Privately held CardioLogical Solutions is an emerging cardiovascular company formed this month by the merger of Emboline and VasoStitch. The company is developing a comprehensive suite of technologies that address the three biggest, and most pressing, clinical needs in order to make transcatheter aortic valve replacement (TAVR) procedures truly percutaneous and safer. CardioLogical Solutions was founded by serial entrepreneur Amir Belson, M.D.  David W. J. Smith, previously president and CEO of VasoStitch, is chief executive officer of CardioLogical Solutions.
"Merging Emboline and VasoStitch has created cost-efficiencies and will enhance the value of the combined enterprise," explained Smith. "Indeed, the broad portfolio of CardioLogical Solutions represents the most comprehensive range of accessory products for the TAVR community. In fact, our technologies address the three biggest clinical needs in TAVR, with superior technologies and a broad intellectual property portfolio."
Smith says that the burgeoning emergence of transcatheter aortic valve replacement (TAVR) therapies has created three critical needs, for (1) nonsurgical, large-hole (>12 Fr) access and closure technologies, (2) aortic embolic protection devices for prevention of stroke and other ischemic complications, and (3) prevention of contrast nephropathy. "The combined potential of these three markets where there exists now a strong clinical need is estimated at $2 to 3 billion annually," says Smith.
Prior to being recruited to VasoStitch in November 2011, Smith was a Director, President and CEO of Tenaxis Medical, appointed as CEO in October 2004. He was instrumental in raising over $25 million in private equity from a wide range of investors. He also was responsible for driving the company's product development from inception through market introduction. Prior to Tenaxis, Smith was Senior Vice President of Sales & Marketing for Curon Medical, where he led the Sales, Marketing, Customer Service, Reimbursement & Clinical Functions, managing a direct team of 14 sales representatives and 37 indirect representatives. Earlier in his professional career, he served as Vice President of Marketing and Business Development for Cohesion Technologies, where he launched a surgical sealant to vascular surgeons and increased sales by 400% in four quarters; and, as General Manager of UK-based Biocompatibles' interventional Cardiology business.
Smith explains that the large-hole access and closure technologies of VasoStitch and the aortic embolic protection technologies of Emboline are the foundation of a family of accessory devices offered by CardioLogical Solutions to address the clinical needs of emerging interventional cardiology procedures. Added to these is a novel approach to preventing contrast nephropathy during cardiovascular procedures.
The technologies of CardioLogical Solutions are derived from intellectual property invented by serial entrepreneur Amir Belson, M.D., founder of NeoGuide Systems (acquired by Intuitive Surgical in 2009), Vascular Pathways, Zipline Medical, Thermocure and Radguard Medical. Dr. Belson graduated cum laude from the school of medicine at Technion, Israel Institute of Technology. He served several years as a flight surgeon in Israel's air force rescue unit before moving to the U.S. for a three-year Pediatric Nephrology fellowship at Stanford University Medical Center. Belson also spent one year as a research fellow with the Biomedical Technology Innovation Program at Stanford.
CEO David Smith says that CardioLogical Solutions is currently in the advanced stages of raising a Series B preferred round to achieve CE mark for the initial Emboline and VasoStitch products, and proof-of-concept for its contrast nephropathy technology. He adds that first commercial sales are estimated in the ninth calendar quarter following close of funding, beginning with the European launch of the first VasoStitch product, followed by the European launch of the first Emboline device approximately six months later.