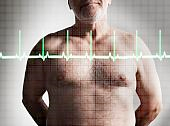 Advances in structural heart repair/replacement, cardiac rhythm management, interventional techniques, cell replacement and regeneration therapies continue to refine one of the most successful areas of modern medicine: cardiac care.
In an attempt to bring together investors, business development executives, and the brightest new ideas in the field, our cardiology panel session will provide insight for investors to better understand and identify prospective investment opportunities.

"We sought to get a variety of perspectives to give investors genuine insight as to where the opportunities lie," said J. Casey McGlynn, chair of the programming committee. "Our goal is to provide the big picture and then present actual investment opportunities in a time efficient format such that investors can meet presenting companies throughout the conference and as well as after the event."

The Cardiology panel includes highly experienced medical and business professionals who will describe what important products are on the horizon, and how these products will fare in a post healthcare – reform world. "We stand in a time of great paradox," said Frank Litvack, MD, Former President of Conor Medsystems and speaker on the panel. "Advances in the sciences and in engineering herald unprecedented opportunities to prevent and treat cardiovascular disease and, as such, to continue the momentum of the last 40 years with respect to reducing morbidity and mortality. Now we face the headwinds of global economic crisis, uncertainty in our healthcare delivery system and an increasingly challenged regulatory environment. Should the vitality of the American Life Sciences sector continue to be threatened, we can expect less and delayed translational innovation. The ultimate loser will be patients at home and around the world."

Dr. Litvack was an early innovator in several areas of Interventional Cardiology, and is now a Professor of Medicine at the UCLA School of Medicine. He is board certified in three specialties—Internal Medicine, Cardiovascular Diseases, and Interventional Cardiology. As the author of more than one hundred research articles and chapters, his primary focus was on translational research on novel therapies for coronary artery and valvular heart disease.

Other speakers on the Cardiology panel include: Teo Dagi, MD, a Partner at HLM Ventures. He was a Managing Partner of Cordova Ventures in Atlanta and oversaw its life sciences and health care portfolio. Teo currently serves as a director of IntelliDx and was previously a director of 14 publicly traded and privately held companies.

David Milne, a Partner at SV LifeSciences has over 21 years of operating experience in leading therapeutic and diagnostic medical technology corporations. From 1999, until joining SVLS, he held the position of Vice President of Corporate Business Development at Boston Scientific Corporation and was responsible for over 50 transactions totaling nearly $2 billion in acquisitions, equity investments and development partnerships.

Michael Buck, the Director of Business Development at Abbott Ventures has nearly 20 years of experience in the medical device industry. Mike joined Abbott as a result of Abbott's acquisition of Guidant's Vascular business in 2006. While at Guidant, Mike held various sales management and business development titles. Prior to joining Guidant in 2002, he also held various positions with Boston Scientific, Novoste, and Smith & Nephew Endoscopy.

Panel will be moderated by Hany Awadalla, Managing Director, Rodman and Renshaw.