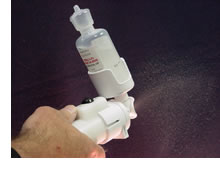 Ultrasound wound healing device developer Celleration has successfully completed a Series D financing, raising $30 million. Heron Capital, Venture Investors and Clarian Health led the round.
Celleration, founded in 1999, will use the proceeds to expand and accelerate its sales and marketing efforts. The company's MIST technology is FDA cleared for sale in the U.S.; some 15,000 patients have been treated to date.
Commenting on Celleration, George Arida, managing director of Venture Investors said, "[It's] not often that a company introduces a new treatment modality that can fundamentally change expectations in terms of clinical outcomes, especially in wound care."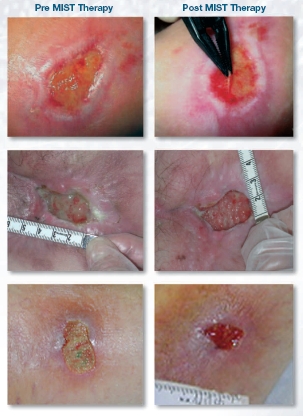 The company's therapy creates ultrasound waves that produce and propel a mist of sterile saline to a wound. The non-contact therapy replaces the coupling gel that is required for in other forms of ultrasound such as fetal monitoring, sports medicine, and physical therapy.
The benefits of the therapy have been highlighted in seven peer-reviewed publications, documenting the technology's impact on healing wounds faster. The company recently completed a multi-center study in diabetic foot ulcers, which resulted in a statistically significant improvement in the rate of wound closure and time to wound closure.
The wound care market is a very large and a costly component of the U.S. health care system. Market data estimates that more than 89 million patients are treated annually for all wound conditions at costs in excess of $25 billion. Of these wounds, more than six million are chronic wounds involving various types of skin ulcers that are often difficult and expensive to treat. In the U.S. there are approximately 3 million cases of pressure ulcers, 1 million cases of venous stasis ulcers, and 2 million cases of diabetic foot ulcers reported annually.