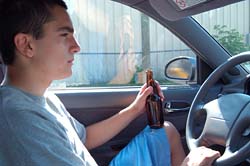 Chembio Diagnostics has completed a clinical study evaluating the performance of its two FDA approved rapid HIV tests in teens 13-17 years old. The objective of the clinical study, detecting HIV antibodies in this patient population, was successfully achieved.
Pending a review by the FDA, Chembio will extend the availability of its HIV tests to this age group. The data will supplement Chembio's two FDA-approved premarket applications.
The trial, conducted at the Laboratory of Viral Diagnostics, University of Maryland School of Medicine, enrolled patients with confirmed HIV-positive status. Additional analyses were performed using standard laboratory reference test methods.
The CDC recommends that routine screening for HIV be performed on all individuals' ages 13 to 64 years of age. The new indications should help Chembio market its product as an all-in-one solution.
By the time they're high school seniors, 66% of girls and nearly 63% of boys report they've had intercourse.