CompuMed has secured a $4 million line of credit, allowing the telemedicine company to pursue strategic initiatives even in this challenging financing environment. The funds will provide immediate working capital for growth and potential acquisitions.
The new credit facility supersedes a previous agreement with Boston Avenue Capital and carries more favorable terms. The revolving line of credit matures on December 31, 2010, and provides the company with the right to draw down up to $ 4 million by unanimous board action. The company has no obligation to access the facility.
CompuMed is best known for The CardioGram, one of the first telecommunication networks designed to remotely interpret electrocardiograms. CompuMed also offers OsteoGram, a noninvasive diagnostic system used in osteoporosis screening. In 2007, the company had revenues of $2.2 million on a $1.3 million loss.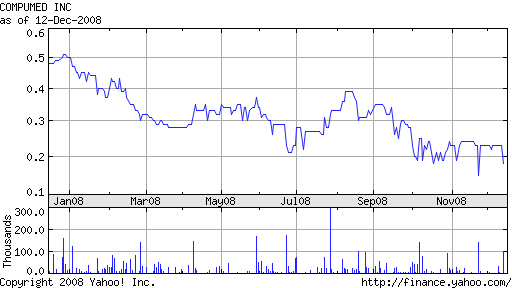 Previously: Arizona Prisoners Can Take Heart