TheStreet.com's Dick Arms says, go short on Conceptus. He points out that the air max 97 pas cher stock has built a top recently, opposed to going directly from an uptrend to a downtrend, which makes is shortable. "It broke support on volume, with a gap, and has since weakened further," says Arms. "I would expect some rallying before going lower and would wait for such a rally before going short." Mountain View, CA-based Conceptus makes Essure, a non-incisional permanent birth control procedure for women. Whether or not you agree with Arms about the stock, the technology is worth checking out.
The procedure uses flexible micro-inserts which are placed into a woman's fallopian tubes using a hysteroscopic approach. The air max 97 pas cher micro-insert causes tissue in-growth that blocks the forms a tissue barrier preventing sperm from reaching the egg. Essure was 99.80% effective in preventing pregnancy after three years of follow-up.
In the U.S. permanent birth control is relied upon by 39% of women 18-44 who use any form of birth control. An estimated 700,000 annual tubal ligation procedures and approximately 400,000 vasectomy procedures are performed each year.
Globally, the CDC estimates that 21 million women use temporary methods of birth control, such as oral contraceptives, implants and injectables. Included in this group are approximately 7 million women who may consider a permanent form of birth control.
According to the Population Council, there were more than 14 million tubal ligation procedures performed annually in developing countries in the 1990s. In the European Union alone, there are more than 10 million candidates for permanent birth control.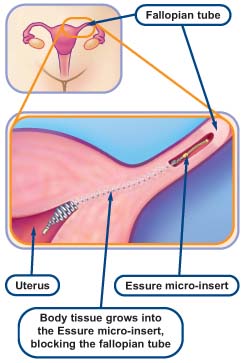 Essure is a less invasive alternative to tubal ligation. Most gynecologists are able to perform the procedure after completing a training program. Essure eliminates the procedural costs related to general anesthesia and post-operative hospital stays required when having a tubal ligation. Women who have the procedure usually resume regular activities within 24-48 hours after the day of the procedure.
Tubal ligation involves general or regional anesthesia,air max 97 pas cher abdominal incisions, four to six days of recovery time, and the risks associated with an incisional procedure. The Essure procedure does not require incisions or general anesthesia. In clinical testing, the Essure procedure averaged 35 minutes and women were typically discharged 45 minutes after the procedure.
FDA approved Essure in November 2002. In addition, the device is available in Europe, Australia, Canada, Mexico, Central and South America, and New Zealand. In the U.S., Conceptus has positive reimbursement coverage decisions from payers representing approximately 93% of the covered population. As of 2006, approximately 63,000 women worldwide are relying on the Essure device.http://www.sneaker2018.fr/