Vyteris, a Fairlawn, NJ-based company responsible for the first FDA-approved active drug delivery patch, has completed a $12.7 million private placement. The money will go toward commercialization of the company's first product, LidoSite.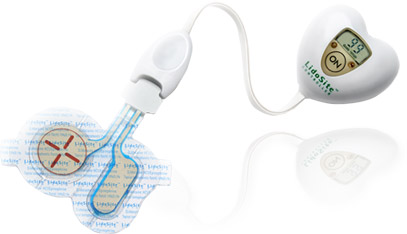 Vyteris' active transdermal drug delivery technology delivers drugs through the skin using low-level electrical energy. The technology allows precise dosing, giving physicians and patients control of the rate, dosage and pattern of drug delivery, which the company says offers therapeutic, economical, and lifestyle advantages over existing methods of drug administration. According to Vyteris, there are 220 FDA-approved drugs that fit the molecular profile to be delivered through active patch technology.
The first product to utilize this technology is LidoSite, an active drug-delivery patch that provides dermal analgesia prior to venipuncture (IV catheter insertions, blood draws, etc.) and superficial dermatological procedures.
"This successful raise is another demonstration of continued investor confidence in our strategic plan," said Vyteris CEO Timothy McIntyre, in a press release, "specifically the commercialization and rollout of our LidoSite active transdermal patch product."
The financing round — Vyteris' first since October 2006, when it raised $23.1 million — will go toward hiring management with commercial experience, launching a specialty sales force, and increasing manufacturing and product inventory for 2008. Vyteris expects LidoSite to hit phyicians' offices in the third quarter of 2007.