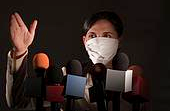 NEW YORK, NY – November 24, 2010 –OneMedPlace is pleased to announce panelists at the 4th annual OneMedForum business development and investment conference January 11-13th in San Francisco.


"Our mission is to bring together investors, business development executives, and the brightest new ideas and emerging healthcare and life science companies. Our panel sessions provide Insights for investors to better understand and identify prospective investment opportunities among the 100+ emerging public and private companies that will present over the two and a half days" said Brett Johnson, CEO and OneMedPlace.
<code>
</code>"We sought to get a variety of perspectives to give investors genuine insight as to where the opportunities lie," said J. Casey McGlynn, chair of the programming committee. "Our goal is to provide the big picture and then present actual investment opportunities in a time efficient format such that investors can meet presenting companies throughout the conference and as well as after the event."


The Urology and Women's Issues panel includes; Jan Garfinkle, Managing Director Arboretum Ventures; Ben Daverman, Vice President of GTCR; David Amerson, Global Vice President Coloplast Surgical Urology; Don Haut, Senior Vice President, Smith & Nephew. The Oncology panel includes: Norman Weldon; Euan Thompson, CEO Accuray, Daniel Kraft, MD; Tom Umbel, Vice President, Hologic. Panel will be moderated by Managing Director, Dawson James. The Neurology panel includes: Denise Barbut, MD, Founder of BeneChill; Frank Fischer, President of NeuroPace, Michael Henson of MedFocus Fund; Jeff Erb, Director Business Development, Medtronic. The Cardiology panel includes: Frank Litvack, MD, Conor Medsystems; Teo Dagi, MD, Partner, HLM Ventures; David Milne, Partner, SV LifeSciences; Michael Buck, Director Business Development, Abbott Ventures. Panel will be moderated by Hany Awadalla, Managing Director, Rodman and Renshaw. The Orthopedics Panel includes: Nancy Lynch, MD; John Barrett, CEO, CoAlign Surgical; Richard Ferrari, Partner, DeNovo Ventures; Karen Talmadge, Vice President Medtronic Inc. Panel will be moderated by Bryan Hughes, Director, P & M Corporate Finance. The Diagnostics & Personalized Medicine Panel includes: Scott Garrett, Beckman Coulter; Peter Origenes, GM of Becton Dickinson. Panel will be moderated by James Datin, Safeguard Scientifics, Inc.


The conference will feature presentations by over 100 of the most promising emerging public and private companies. A Health Technology session will occur on Thursday morning and a China Forum educational seminar will be held Monday, January, 10, before the conference. Numerous workshops will also occur throughout the conference. To learn more about the conference, visit www.onemedplace.com. For information about presenting or sponsorship opportunities, please contact us at onemedforum@onemedplace.com


About OneMedPlace
OneMedPlace is a virtual community of healthcare and life science companies. It has, for the first time, put in place the innovations that will shape the future of health and medicine—emerging companies and technologies seeking capital, distribution, visibility, and investors and strategic partners looking for health and medical innovations to invest in, acquire, license, distribute, purchase or utilize.


About the OneMedForum
Founded in 2008, OneMedForum events are held biannually in San Francisco in January and in New York in June. They are designed to create a communications platform for emerging companies to connect with strategic partners and investors. The New York Forum was designated OneMedForum Days in New York in recognition of the important work.