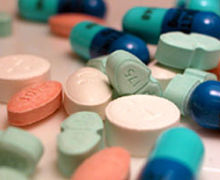 The collaboration of two pharmaceutical giants may mark the beginning of an industry shift. GlaxoSmithKline and Pfizer are combining their HIV drug businesses into a single, jointly owned company that will account for almost 20 percent of the market.  The new company will have a portfolio of 11 existing drugs at its disposal, with six more to be developed. The pairing will allow both companies to pool their resources in a market plagued by daunting financial and scientific challenges. Demand for new HIV drugs is constant, and companies are under intense pressure to make good on their R&D costs. Competitors such as Gilead have outpaced GFK and Pfizer in HIV drug sales.
The collaboration could pave the way for other companies to pair up and create focused spin-offs. Both companies would share the risks and costs associated with drug development, theoretically creating what GSK calls a "more sustainable" business. One industry analyst quoted in the Financial Times has already predicted that we will someday view the GSK-Pfizer deal as an industry shift.
The new company will launch later this year. GSK will initially hold 85 percent equity interest, with Pfizer controlling the remaining 15 percent. Those stakes will change depending upon the relative success of each company's drugs.