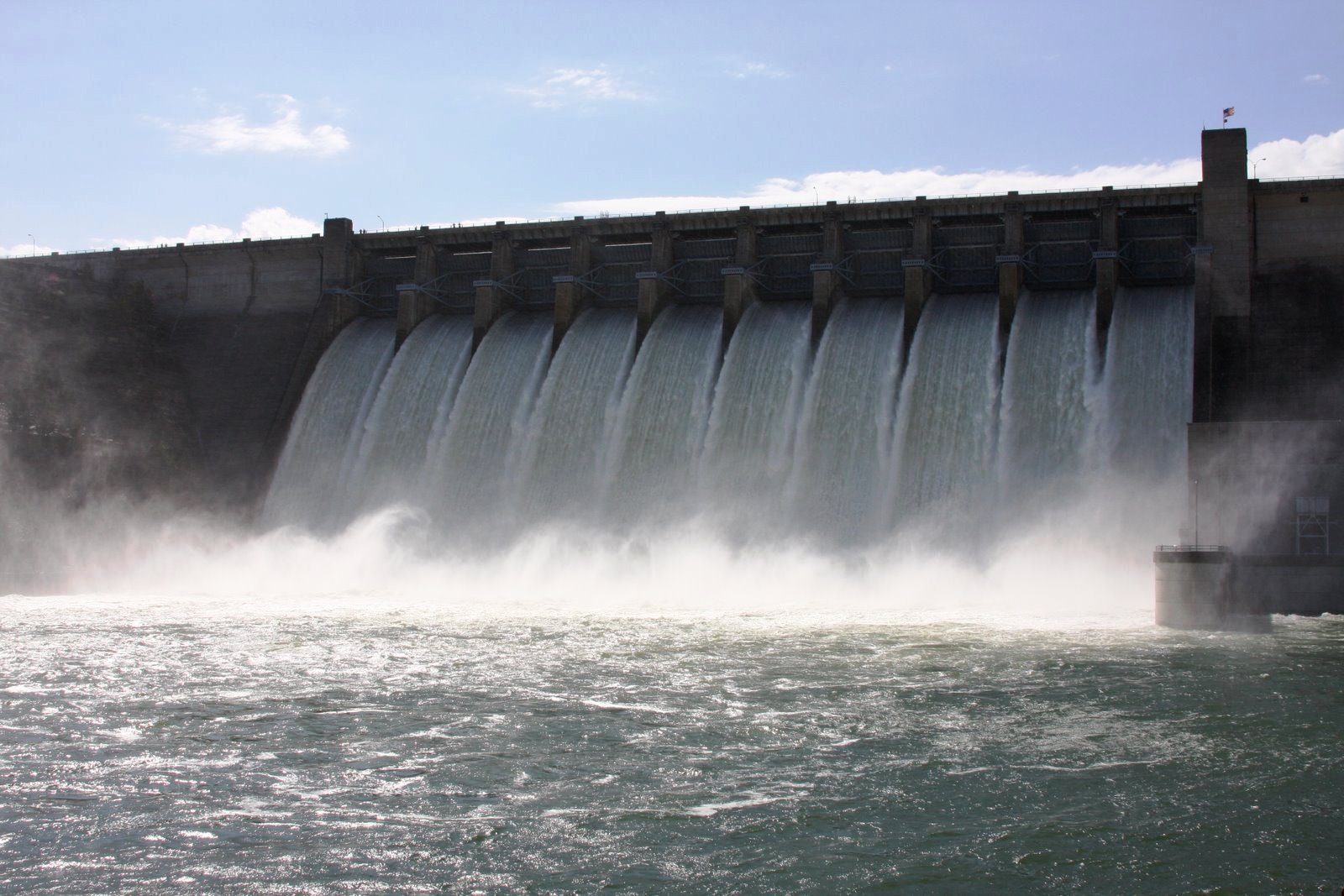 After 18 months in development, Google has unveiled its online personal health record (PHR) storage system, Google Health.
Google brings its considerable know how and infrastructure to the space. The successful trial at the Cleveland Clinic validated the secure exchange of patient data between the Clinic and a secure Google profile.
The excitement was palpable. According to C. Martin Harris, the Cleveland Clinic's chief information officer, the trial, limited to 1,600 patients, was quickly overbooked.

Privacy Concerns Over-Hyped
Google's approach bypasses the key problem in being able to integrate health data from multiple sources. Current regulations, designed to protect people's privacy, make sharing medical data difficult. But Google places control in the hands of the user. If the user inputs data and then shares access with to this data with others, privacy issues are largely averted.
Your Google Health profile includes standard PHR data like notices, drug interactions, conditions, medications, allergies, procedures, immunization and test results. Google places your data in the clouds; it's accessible with the same password you may use for email and other Google services – if this password is compromised your records are at risk.
I spoke with Dr. Leonard Finn this weekend who reports his existing PHR system is both cumbersome and inefficient. The savings he envisioned when switching over to an electronic health record system were never realized. Currently Finn stores his data on a server in his office, a decision he believes will curtail the risk of privacy violations.
Finn looks forward to learning more about Google Health; if anyone can make data safe it's Google. A public relations nightmare would ensnare the company if even a modest breach of privacy were to occur.
Robust System Architecture
Google Health offers a number of tools including a 'health topics' section which allows users to find information (symptoms, causes, treatment, news, etc.) in a robust library of disease states. This would seem to run on a collision course with WebMD. Users can search for physicians in a number of ways.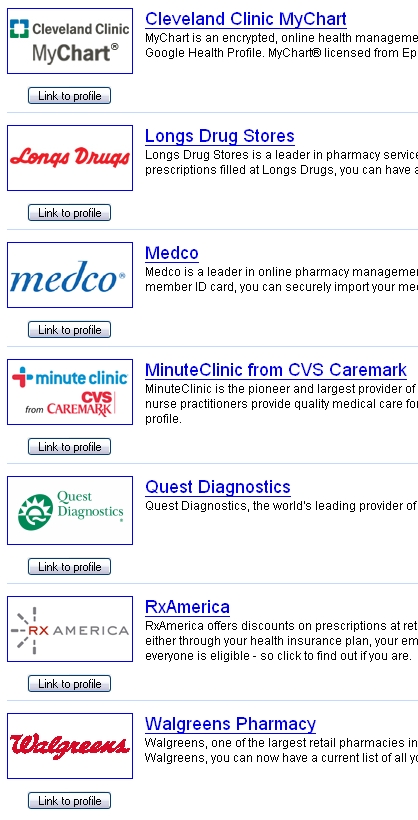 The secret sauce is the ability add or import your patient records and prescription data. Google has established data portability relationships with:
Beth Israel Deaconess Medical Center: Patientsite connects patents to medical records online.
Cleveland Clinic MyChart: online health management tool that gives Cleveland Clinic patients access to their medical records.
Longs Drug Stores: import prescription history from Longs.com.
Walgreens Pharmacy: import prescription history from Walgreens.com.
Medco: online pharmacy management and mail order drugs.
RxAmerica: discounts on prescriptions at retail pharmacies and delivery through a mail order prescription program.
MinuteClinic: retail-based health care and a subsidiary of CVS Caremark; medical care for common illnesses.
Quest Diagnostics: laboratory testing, information, and services; access lab test results online.

Monetization Opportunities Abound
Monetization opportunities abound. While the site remains ad-free, Google is in a unique position to offer the services gratis until it gains significant market share.
Down the road, I believe Google will support the service through advertising. Think GMAIL for medicine – with ads for doctors, pharmacies, drugs, and devices peppered beside your personal health records and delivered using the same contextual advertising Google is known for.