The New York Times offered high praise today to hearing aid developed by Newark, CA-based InSound Medical.
The device, Lyric, is placed completely within the ear canal by a physician during a three-minute, non-surgical procedure requiring no anesthesia.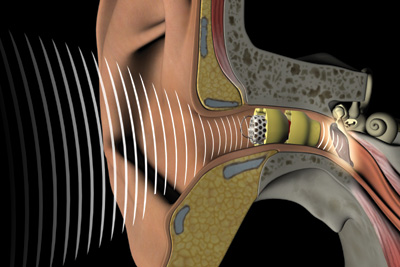 Lyric was cleared by the FDA in 2002 (it was then dubbed the XT), though InSound waited until 2007 to launch the device. Lyric is currently in limited release in the San Francisco Bay Area.
Lyric placement within the ear canal makes it invisible. Its proximity to the tympanic membrane – a mere 4mm – offers above average sound quality with minimal feedback and occlusion. Unlike traditional hearing aids, Lyric does not require multiple channels or settings.
Lyric does not need to be removed during sleep, exercise, or bathing. No maintenance is needed whatsoever outside of battery replacements that occur every one to four months. A low-draw power chip requires less than 10% of the energy of conventional hearing aids.
InSound will offer the device on a subscription basis, at a cost of $2,900 to $3,600 annually. This covers all service and replacements.
The growing hearing-impaired population, many of whom are dissatisfied with or unable to utilize conventional hearing aid products, is estimated at 28 million in the U.S. InSound believes Lyric is suitable for up to half of these patients (some ear canals are too narrow to accommodate the device). An improved iteration of the device should work in up to 85% of hearing-impaired patients.
InSound has raised $60 million since forming in 1998. In February 2008, the company finalized an $11 million extension to its fifth round of funding, which will likely support commercialization efforts. Investors included De Novo Ventures, CMEA Ventures and J&J Development.