Medivance, a Louisville, CO, company that makes temperature-management devices, has completed a $23 million Series D financing. The money will be used to expand the market for the private company's Arctic Sun Temperature Management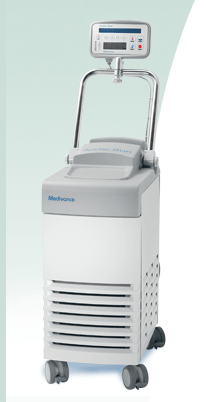 System. Increased sales of the product, said CEO Robert Kline in a statement, will provide Medivance with "the means to reach profitability."
Arctic Sun — a water-based, non-invasive thermoregulatory device that monitors and automatically controls patient temperature within an acceptable range — is FDA 501(k) and CE Mark cleared, and is currently being used in ERs and ICUs worldwide. In November 2006, the product was selected for Frost & Sullivan's Product Differentiation Innovation Award, and earlier that year, Arctic Sun was recognized as a breakthrough medical technology in The Wall Street Journal's Technology Innovation Awards.
A growing body of clinical evidence suggests therapeutic cooling may improve patient outcomes after stroke, cardiac arrest, brain injury, high fevers, trauma, heat stroke and other critical illnesses. A Newsweek cover story from earlier this month focused on researchers who are using hypothermia to treat sudden cardiac arrest patients.
In addition to expanding the market for Arctic Sun, Medivance's fifth-round financing — led by a significant institutional investor, and participated in by existing investors Cross Atlantic Partners, Camden Partners, Skyline Ventures and Partisan Management, as well as new investor MDY Healthcare — will contribute to new product development and exploration of new therapeutic areas.