The healthcare equipment sector has a history of resilience. The sector remained strong during the economic downturn earlier this decade and appears to be holding its own now. An aging demographic virtually guarantees increased demand for healthcare supplies.
Not surprisingly, the sector is also highly competitive. J&J, Boston Scientific and Medtronic are industry behemoths with a combined market capitalization exceeding a quarter of a trillion dollars.
Despite the competition these firms present, Merit Medical, a provider of disposable devices used primarily in cardiology and radiology procedures, has managed to grow and prosper. Last week the company announced a 50% increase in earnings per share to $.15 from $.10 in Q1 2007.
Merit is a market leader in many of the products it offers, 72% of which are sold within the U.S. (41% are sold directly to U.S. hospitals). The company has managed to introduce a continual flow of highly profitable differentiated products, largely by working closely with hospital personnel in the cardiology and radiology space. R& D costs in the latest quarter were 3.6% of sales.
Net income for the first quarter of 2008 improved 45% to $4.3 million. Quarterly sales grew 5% to $53.6 million. Catheter sales increased 11%, inflation device sales rose 7%, stand-alone device sales grew 6% while custom kit and tray sales remained flat.
Gross margins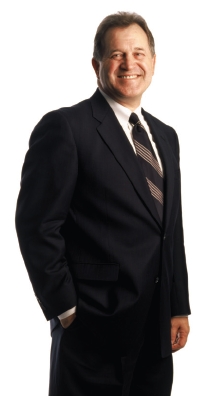 In 2007 Merit's CEO, Fred Lampropoulos (pictured), implemented a program of lean manufacturing, automation, off-shore production and consolidation of the company's Sensor Systems facilities.
Gross margins for the first quarter of 2008 were 40.3% of sales, compared to 37.0% of sales for the first quarter of 2007. The improvement demonstrates the increased productivity stemming from an 18% reduction in manufacturing headcount and cost savings initiatives.
Income from operations for the quarter ended March 31, 2008 was $6.6 million, compared to $4.5 million for the first quarter of 2007. Merit is debt free and has $23.8 million of cash on hand; future growth through acquisition seems likely.