Nanogen and Thermo Fisher Scientific Partner to Provide Molecular Biology Products to the Research Market
As the biomedical industry works to gain a better understanding of the molecular basis of disease, the need for specific methods to detect genetic variation are becoming increasingly central to research.
San Diego, CA-based Nanogen has developed a suite of molecular genetics technologies; the company's product line includes instruments, electronic microarrays, reagents, ELISAs and rapid tests sold directly to end-users through licenses, and through a network of distributors in North America, Europe and Asia.
In a deal announced last week, Thermo Fisher Scientific will become the exclusive provider of a variety of Nanogen products used in gene-expression experiments.
The agreement covers both custom and standard catalog products based on Nanogen's technology for real-time PCR (polymerase chain reaction, a method of duplicating small amounts of DNA to assess its make-up) applications. This probe technology (a probe is a fragment of DNA which is used to detect in DNA or RNA samples the presence of nucleotide sequences – the DNA target – that are complementary to the sequence in the probe) will incorporate Nanogen's proprietary Minor Groove Binder (MGB) technology.
Minor Groove Binder
The Minor Groove Binder is a crescent-shaped molecule that when coupled to an oligonucleotide (a short molecule of single-stranded DNA) probe improves efficiency and specificity compared to longer traditional probes.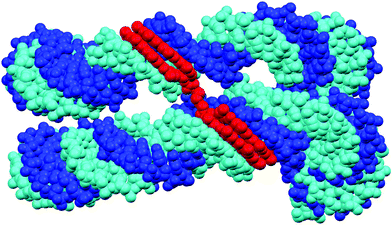 According to Howard Birndorf, Nanogen's CEO, "[MGB] provides product differentiation and superior performance for our research and clinical customers employing widely-used real-time PCR applications for molecular and gene-expression analysis."
The company was issued two patents for the technology in May 2005.
Nanogen's MGB technology is licensed broadly in various fields and is now an integral component in thousands of PCR probe products. Nanogen has more than 35 reagent and kit products that are sold for clinical diagnostic use under the MGB Alert and Q-PCR Alert brands.
Applied Biosystems (ABI) had licensed MGB for use in the company's TaqMan products, a life science research product library for PCR applications. In a deal announced earlier this month, DRI Capital acquired for $10 million all future royalties to be generated by ABI's licensing of MGB.

Strong Revenue Growth
Nanogen has managed to consistently grow revenues over the past several years: from $5.3 million in 2004 to $12.5 million in 2005 to $26 million in 2006. In 2007 revenues were $38.2 million (an increase of 43% YOY).
Total fiscal 2008 revenues are expected to increase by approximately 25% from 2007 levels with a gross margin of approximately 60%.
Nanogen stock opened at $.42 today, down from a 52-week high of $2.07.