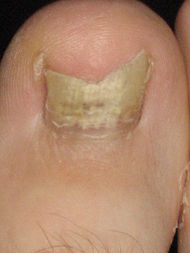 On Tuesday, NexMed announced that it would shelve its previously filed NDA for an onychomycosis treatment (NM100060) following disappointing Phase III clinical results.
Onychomycosis, or toenail fungus, affects six to eight percent of the adult U.S. population. Because the infection is embedded within the nail and is difficult to reach, treatment remains a challenge. Most therapies require systemic antifungal medications delivered orally.
NexACT, NexMed's transdermal drug delivery technology, offered an attractive solution. The technology was purported to overcome the nail's natural barrier properties and enable rapid penetration of high concentrations of terbinafine (an antifungal) directly.
In September 2005, NexMed entered into an exclusive, worldwide agreement with Novartis, under which Novartis assumed all clinical development, regulatory, manufacturing and commercialization responsibilities for NM100060.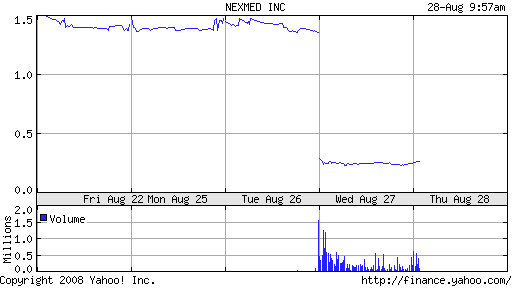 NexMed had anticipated up to $51 million in upfront and milestone payments on the achievement of certain development and regulatory milestones. The bad news sent share prices plummeting from $1.38 to $.25 on yesterday's close, eliminating some $90 million of the company's market capitalization in the process.
A European comparator study is still ongoing. Those results are expected mid-2009.