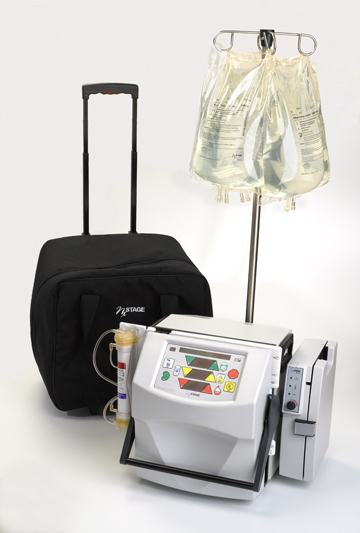 NxStage Medical has signed a long-term product supply agreement with Renal Advantage (RAI), the fourth largest provider of dialysis services in the U.S. Under the terms of the agreement, NxStage will supply the Streamline airless blood tubing set, MasterGuard and other products to RAI's dialysis center network.
Streamline is designed to reduce treatment time, minimize heparin use and optimize dose delivery. Streamline also includes LockSite needleless access ports, which eliminate the need for sharp needles or costlier guarded needles to be used with the tubing set during dialysis.
"As part of a diligent evaluation process in our centers, Streamline showed its ability to improve patient clearances, reduce costs, and enhance staff satisfaction," said Dean Weiland, COO of RAI. The relationship could also expand the reach of NxStage's System One.
RAI was a long-term Medisystems customer. In June 2007, NxStage paid $78.7 million for the company which, in addition to the cartridges used in the System One machine, made hemodialysis blood tubing sets, A.V. fistula needles, and other ancillary hemodialysis disposables.
NxStage was hoping Medisystems' assets would bring the company close to profitability. In the near term, that doesn't seem realistic. Though NxStage revenues grew more than three-fold to $31.6 million (compared to $10.0 million in the second quarter of 2007), NxStage's loss remained the same, $12.5 million in Q2 2008 versus $12.9 million in the same period last year. The cost of sales grew to $27 million from $11 million; operating expenses rose 32% to $17.8 million, year-over-year.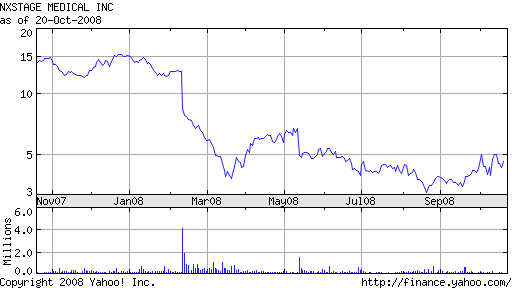 Previously:  NxStage Remains Committed to Top Line Growth