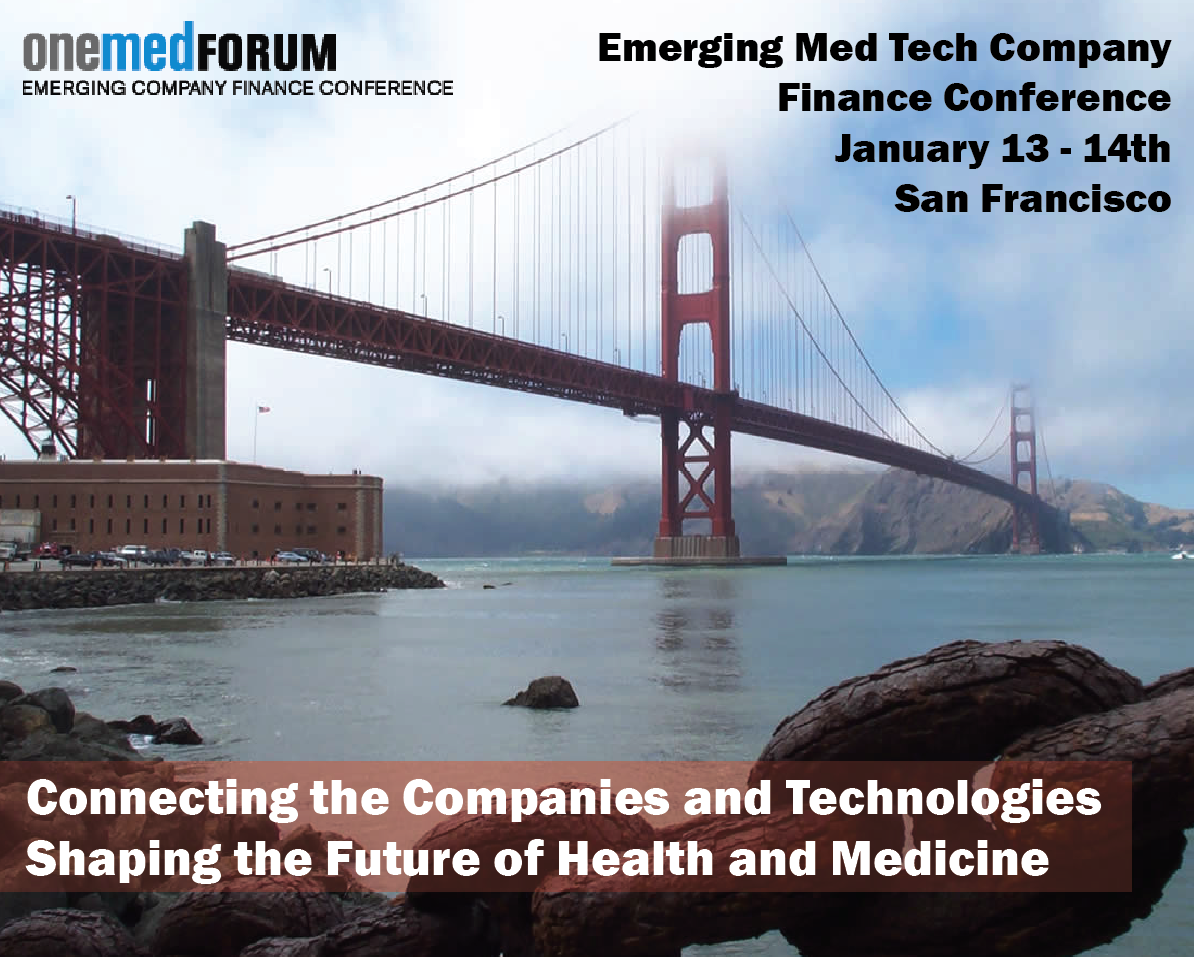 The OneMedPlace finance conference for emerging med tech companies, the OneMedForum, will be held January 13-14 in San Francisco. Click here to learn more.
San Francisco, in early January, is the place to be if you're in the healthcare industry. Thousands of industry executives and investors will be attending JP Morgan's Healthcare Conference.
The OneMedForum occurs simultaneously with that event, but we are unique in that we focus on emerging private companies and small cap public companies.
The event includes industry-focused panel sessions and numerous networking opportunities. Over fifty of the most promising companies will be making formal presentations.
If you are an investor looking to identify "the next big thing" in med tech, or the chief executive of an emerging company, this conference is for you. Click here to register (registration has been strong and we expect to reach capacity soon).
Finally, we have a handful of spots left for qualified presenting companies. If you're interested in applying, contact Justin Schreiber at (212) 734-1008 or send an email to jschreiber@onemedplace.com.