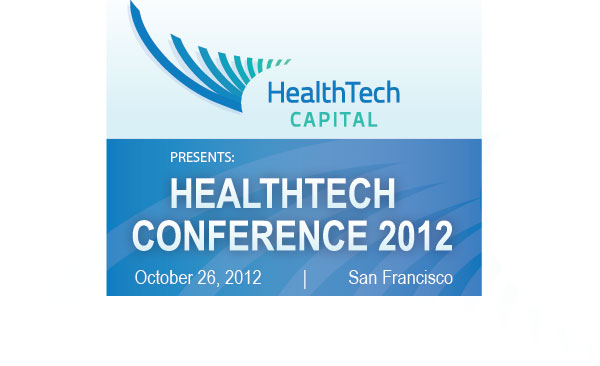 HealthTech Conference 2012, on October 26th in San Francisco, is a single day summit covering the most important issues in this burgeoning sector.
The first annual conference is organized by HealthTech Capital — a group of private investors dedicated to funding and mentoring new "HealthTech" startups at the intersection of healthcare with the computer and mobility worlds.
HealthTech Conference 2012 covers themes on building a business in the new healthtech ecosystem, featuring panelists from leading research institutions, hospitals, investment firms, and other industry insiders discussing new opportunities in this growing field.
**Download the conference agenda here**
**To learn more about the conference and to register with a 10% discount code OneMed, visit www.healthtechconference.com**
The conference is designed for active participation and networking catering to early stage investor, venture capitals, strategic partners, business development executives, financial representatives.
Panels include:
What are the unmet needs of the providers?
How to engage patients and disrupt healthcare delivery?
Who will be the "Most Promising 2012 HealthTech Company"?
How to build a HealthTech business?
What are Investors/Acquirers are looking for?
OneMedRadio spoke with Anne Degheest, Managing Director and Founder of HealthTech Capital, about conference programming, and the unique investment opportunity in the sector.
**Click below to peruse the conference agenda while you listen**
HealthTech Conference 2012: October 26, 2012
To learn more about the conference and to register, visit www.healthtechconference.com.