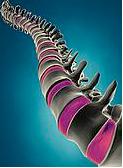 Growth in the Orthopedic market is being driven by strong patient demographics, most notably an aging US population. The orthopedic market includes joint reconstruction, spine, trauma fixation, arthroscopy and biologics. Today, advancements across many areas of scientific research are creating innovative solutions that would not have been possible even a few years ago.  The continual development and innovation required to meet patient demand will make orthopedics an area of expansive growth for many years to come.

"Our panel sessions provide insights for investors to better understand and identify prospective investment opportunities among the 100+ emerging public and private companies that will present over the two and a half days" said Brett Johnson, CEO and OneMedPlace.

The Orthopedics panel includes highly experienced medical and business professionals who will describe what important products are on the horizon, and how these products will fare in a post healthcare – reform world.

"We have known Brett for many years, before he founded OneMedPlace and he and his team have done an incredible job of building their brand," said Bryan Hughes, Director of P&M Corporate Finance and moderator on the panel.  "OneMed is now recognized as an esteemed venue for start-up medical ventures.  After attending OneMed's 1st annual New York City event we immediately approached Brett about being involved in OneMed's San Fransisco event.  The breadth and depth of the companies at the New York event was outstanding across orthopedics with a number of companies that had never presented before.   They have continued this with the quality of the companies and panelist in San Francisco. This is an excellent forum for companies driving technological advancement of orthopedics and medical devices in general.  The companies in the orthopedic tract are on the cutting edge in terms of new therapeutic approaches and technologies that will help drive down the overall cost of healthcare by delivering superior clinical outcomes with shorter procedure and recovery times."

Bryan Hughes leads the firm's Medical Technology team. He has over 10 years of business and transaction advisory experience, specializing in assisting clients with mergers and acquisitions, leveraged buyouts, private placements, financings, valuation and strategic consulting.

Other speakers on the Orthopedics panel include:

Nancy M. Lynch, MD, a Board-certified Orthopedic surgeon and member of the American Academy of Orthopedic recently worked in the venture capital industry in Silicon Valley as well as with a startup in the cartilage space.

Richard Ferrari, Managing Director of De Novo Ventures has been a successful CEO of several medical technology companies, both prior to and after co-founding De Novo Ventures in 2000.

Karen D. Talmadge Ph.D., Vice President of Medtronic Inc. currently serves on the Boards of five private life science companies, holds 19 issued U.S. patents, and has authored numerous scientific articles.

About OneMedPlace
OneMedPlace is a virtual community of healthcare and life science companies. It has, for the first time, put in place the innovations that will shape the future of health and medicine—emerging companies and technologies seeking capital, distribution, visibility, and investors and strategic partners looking for health and medical innovations to invest in, acquire, license, distribute, purchase or utilize.

About the OneMedForum
Founded in 2008, OneMedForum events are held biannually in San Francisco in January and in New York in June.  They are designed to create a communications platform for emerging companies to connect with strategic partners and investors. The New York Forum was designated OneMedForum Days in New York in recognition of the important work.