PhotoMedex, a Montgomeryville, PA, company best known for its XTRAC laser system for treating psoriasis, is out with a new product that's more high fashion than high tech.
MD Lash Factor, launched last week at the American Academy of Dermatology's summer conference, is a "science-driven" cosmetic that promotes the appearance of longer, fuller, thicker eyelashes in as little as one week.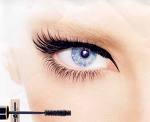 While talk of "longer, fuller lashes" tends to reek of marketing speak, PhotoMedex says MD Lash Factor is the first cosmetic advancement in eyelash conditioning that's clinically proven to deliver on this well publicized promise.
The company conducted a double-blind, randomized, placebo-controlled clinical trial in which MD Lash Factor showed a maximum of 1.94 mm change in mean lash length after four weeks of treatment. All subjects saw the appearance of improved lash length, including one woman with alopecia areata and another patient receiving chemotherapy.
MD Lash Factor offers an alternative to daily cosmetic alteration and eyelash transplantation. Transplantation redistributes hair follicles from the back of the scalp into the eyelid, much like a hair transplant.
The lash enhancer, licensed in an exclusive deal with La Canada Venture, adds to PhotoMedex's growing portfolio of prescription cosmetic products. In early 2005, the company acquired ProCyte, a biotech firm that develops products based on its Copper Peptide technology for skin and hair care.
"We expect our skin care business to grow substantially in the second half of this year," said CEO Jeffrey O'Donnell, in a statement. "We believe that MD Lash Factor will play a large role in this growth."
For the quarter ended June 30, 2007, revenues in PhotoMedex's dermatology division were up 26% year over year.