What if there was a way to substantially reduce high blood pressure for patients who have tried everything? Renal denervation is a hot topic, and ReCor Medical offers a unique ultrasound approach to enhance this exciting therapy…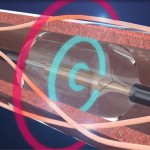 One-third of the world's adult population suffers from hypertension, which is a major risk factor for cardiovascular disease. Called the "silent killer," hypertension causes more disease, death and healthcare costs than any other chronic condition. Hypertension affects 1/3 of the world's adult population. It is a major risk factor for cardiovascular diseases including stroke, kidney failure, heart failure and heart attack.
Hypertension, or high blood pressure, is usually treated with cardiovascular medication, which represents a $20 billion worldwide market. However, as many as 40% of patients are considered 'resistant' to these medications — i.e., their blood pressure remains very high at ≥140 mmHg despite being on 3 or more antihypertensive drugs.
A new approach to treating hypertension is badly needed.  Menlo Park, Calif.-based ReCor Medical believes it has the answer; its PARADISE™ System is designed to offer a minimally invasive ultrasound therapy for resistant hypertension patients to reduce their high blood pressure.
Mano Iyer, CEO of ReCor Medical explains, "When hypertension is resistant to drug therapy, denervating the renal nerves through ReCor's rapid, nonsurgical, catheter-based system may offer these patients a meaningful treatment option to reduce their blood pressure."
ReCor's PARADISE™ (Percutaneous Renal Denervation System) includes a 6 French-compatible catheter with a cylindrical transducer that emits non-focused ultrasound energy, circumferentially. Ultrasound energy works by creating high-frequency sound waves (i.e., rapid mechanical oscillations) that are emitted circumferentially by the transducer. According to Mr. Iyer, the advantage of PARADISE™ over other therapies is its ability to uniformly denervate more of the nerves while simultaneously cooling the endothelial wall, to help enable a safe, consistent, and fast renal denervation procedure. PARADISE™ is the only CE-marked system for renal denervation that is based on ultrasound, not radiofrequency, energy.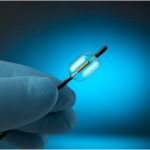 ReCor Medical recently reported very promising data on patients who have been treated via renal denervation for resistant hypertension with the Company's PARADISE® System. The data were presented at 'TCT 2012' by Dr. Peter Fitzgerald, M.D., Ph.D., Associate Professor of Medicine (Cardiology), Associate Professor of Electrical Engineering (by courtesy), and Co-Director of the Center for Research in Cardiovascular Interventions at Stanford University School of Medicine. Dr. Fitzgerald also serves as the Director of Core Cardiovascular Analysis Lab at Stanford.
The data showed that 100% (15/15) of patients responded favorably to the PARADISE treatment. Three of these responders are now out to one-year follow-up. The accepted industry standard for a 'responder' is defined as >10 mm Hg systolic office blood pressure reduction. The scientific literature demonstrates that only a 5 mm Hg reduction in blood pressure results in a 14% decrease in stroke, a 9% decrease in heart disease, and a 7% decrease in mortality. The published responder rate for competing technologies is between 20-40%.
"These preliminary clinical results, and in particular the 100% response rate, are very compelling and dramatically underscore a significant competitive advantage for ReCor's ultrasound-based PARADISE system compared to currently marked radiofrequency (RF)-based products that are used to treat resistant hypertension patients," says Mr. Iyer.
"The benefit of ReCor's ultrasound approach is three-fold," explains Mr. Iyer, "Firstly, PARADISE is designed to penetrate much deeper into the tissue, up to 10 millimeters, secondly, it delivers heat circumferentially, to target all of the renal nerves in one location, finally, it does this while simultaneously cooling the artery wall's surface to protect the vessel." Mr. Iyer adds, "Our unique approach is in stark contrast to RF, which is limited in its depth of penetration to just a few millimeters, due to inconsistent arterial wall contact, as well as its inability to heat circumferentially in any given location. In addition, RF technologies generate unnecessary heating at the level of the arterial wall. Data presented at TCT 2012 concluded that renal nerves are actually much further at depth than previously thought, and run circumferentially around the renal arteries, which underscores the PARADISE ultrasound advantage."