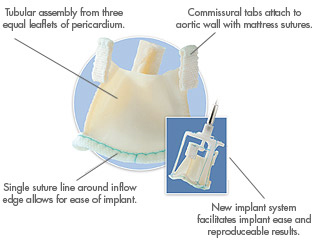 Last week, word came from the FDA that ATS Medical would need to provide additional information and clarification to support its PMA for the ATS 3f Aortic Bioprosthesis (3FAB).
The FDA's request for additional information was related primarily to the in-vitro testing submitted in the original IDE application. According to Michael Dale, President and CEO of ATS, the supplemental information will be provided to the FDA this quarter. The company remains confident that the 3FAB will be approved, but, says Dale, "[that] may not occur until the second half of 2008."
ATS is revising its full year revenue estimate to $60 to $64 million from $65 to $70 million. The revised guidance includes $2 to $3 million in worldwide revenues from tissue valves. The ATS 3f Aortic Bioprosthesis is currently approved for sale in Europe and was recently approved by Canadian regulatory authorities; marketing will begin there in the near future.
"The delay in our ability to market the tissue value in the U.S. is expected to result in a modest reduction in our growth expectations for 2008. However we still expect to report revenue growth of approximately 25% for 2008," commented Dale.
The growth of the company's mechanical valve, heart valve repair and surgical ablation businesses will provide cash flow to fund the business; Dale expects the company to turn a profit in the fourth quarter of 2008.
In October 2006, ATS completed a $58 million purchase of 3F Therapeutics, a privately held developer of tissue heart valve products. This acquisition opened the door to the $600 million tissue valve market and brought less-invasive surgical technology to ATS – including the valve in question.
The ATS 3f Aortic Bioprosthesis is designed to eliminate the traditional suturing needed to replace a diseased aortic heart valve. If suturing can be eliminated, surgeons can potentially reduce procedure time and offer less invasive treatment alternatives.