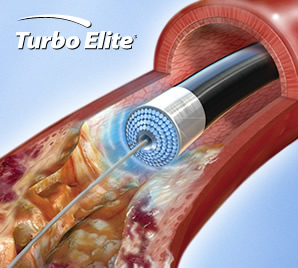 Spectranetics has released 12-month follow-up data from its CELLO study. The data validates the strengths of the company's Turbo-Booster as demonstrated by an excellent safety profile and high procedural success.
Turbo-Booster functions as a guide catheter facilitating the laser ablation of blockages in arteries. The device removes arterial plaque using ultraviolet energy; the energy ablates blockages into particles, most of which are smaller than a red blood cell. The CELLO study enrolled 65 patients with blockages at or above-the-knee.
The primary endpoint of the study was the percentage reduction in the stenosis (an abnormal narrowing in a blood vessel) prior to adjunctive therapy of either balloon angioplasty or balloon angioplasty and stenting.
Prior to treatment with Turbo-Booster, the mean stenosis was 77%.
After treatment, the mean stenosis was 42% (and 21% after adjunctive therapy).
One-year following the procedure, 78% of treated patients were free from target lesion revascularization.
The primary safety endpoint was major adverse cardiac events at six months. No major adverse cardiac events occurred at six months. Measures of functional improvement included change in Rutherford class, walking impairment and ankle-brachial index, which all showed improvement at six months compared to baseline. Improvement was maintained in all three of these functional measures through the one-year follow-up.
Commenting on the study, Emile Geisenheimer, President and CEO of Spectranetics, said, "The TURBO-Booster product is an important tool to treat peripheral arterial disease and the clinical success of this device positively impacts the quality of life of patients suffering from this disease that afflicts approximately 8 to 12 million people."
All data from the CELLO trial has been submitted by Spectranetics to the FDA, which has accepted the data as part of the process to conclude the study.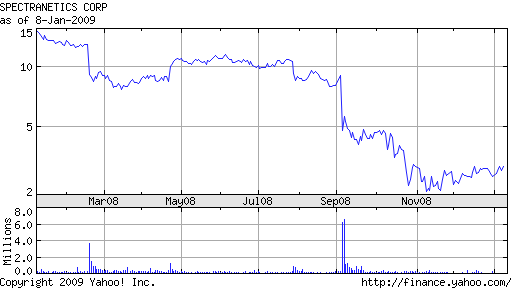 Previously: Investors Flee Spectranetics as Fed Investigates