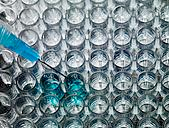 Combing the newest information technology and healthcare ideas to create products that help reduce costs and allows more patient control is one reason why Health Tech is one of the fastest growing sectors in the life science, and healthcare industry.  This rapidly advancing market is why OneMedPlace has selected the topic of Health Technology as a special session at this year's conference, on January 13th.   The Health Technology Session is part of the OneMedForum's three-day conference, held January 11th-13th in San Francisco, which runs concurrent to the JP Morgan conference.

The format of the Health Tech session is panel based.  The first panel, The Provider as a System, focuses on the changing role of clinics and hospitals.   It will highlight how clinics and hospitals are using new information management and technology to change and develop their business structure.  Panel discussions will include topics from responding to the latest regulatory changes to what is the meaning of accountable care organization.

The second panel, The Patient as Consumer, is designed to explore the patient/consumer in the delivery of healthcare.  This topic will focus on how the role of the patient and the healthcare system is developing into more transparent, patient centered care.  Discussion topics during this panel with include how the individuals are starting to demand greater control of developing their own healthcare plane, as well as a how the employer and corporation is changing the delivery of healthcare.  Presentations from companies with innovative product ideas for each of these panel topics will follow after both panel discussions.

It is exciting to announce that OneMedForum is bringing together some of the leading thinkers in the industry to produce an exceptional, well-rounded steering committee for this session.  The Advisory Team Members for the Health Technology Session includes some of the brightest and most experienced members from the industry: Anne De Gheest, Jeff Miller, Jon Young, and Matthew Holt.

Serial entrepreneur and founder of MedStars, Anne De Gheest has years of experience with early stage life science companies.  She serves as Managing Direct at Health Tech Capital, a group of private investors concentrated on funding and advising starts ups in Health Tech – also founded by Anne.
Jeff Miller currently serves as Vice President and Head of Healthcare at Capgemini where his focus is on information technologies, which support personalized medicine.  Previous to Capgemini, he founded Versum Ventures, LLC, where he served as Managing Partner and worked for Hewlett-Packard.

John Young, Vice President of CIGNA, has over 20 years of experience in the healthcare industry, including being a founding member of Consumer Driven Marketing and serving on the Executive Board of Consumers for Health Care Choices.  As VP of CIGNA, he is focused on creating consumer-driven healthcare ideas for their customers.

Co-Founder of Health 2.0 and writer for The Health Care Blog, Matthew Holt, brings years of experience of following the developing trends in Health Tech.  The Health 2.0 conference, held annually in San Diego and San Francisco, is one of the premier conferences for advance technologies in healthcare.

The Health Tech Session, at OneMedForum SF 2011, focuses on bringing together discussions about the most exciting innovations and showcasing emerging companies in the health tech sector is an exciting day that should not be missed!

For more information about the OneMedForum 2011 and The Health Technology Session, visit http://www.onemedplace.com/forum.