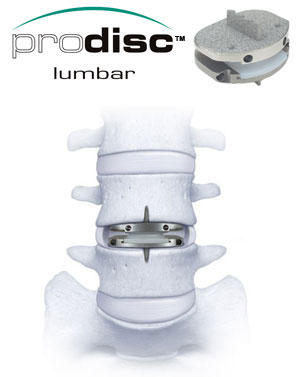 Synthes, a maker of spine and bone implants, has prevailed in a court battle with device-giant Medtronic. Synthes alleged that Medtronic had willfully infringed on patents covering its artificial disc line, ProDisc-L, by launching a competitive line of discs named Maverick. The Memphis, TN-based jury agreed.
Sythes is entitled to lost profits for half of the infringing sales, plus a royalty of 18% on the remaining sales. That sum was calculated at $7.4 million, though total damages will be determined by post-trial.
Medtronic can continue selling the discs but must pay Synthes royalties on any sales. The Maverick line is currently sold internationally; the company is (was?) pursuing FDA clearance to sell them in the U.S.
"We are pleased with the jury's verdict," said Michel Orsinger, President and CEO of Synthes. "These findings reflect the strength of Synthes' spine patent portfolio."
Synthes acquired the ProDisc system in its 2003 buyout of Spine Solutions.