Thermage has received an unsolicited takeover bid from an as-yet-unnamed third party calling for the acquisition of all outstanding shares at $5.50 a piece. That bid, to be paid in cash or a combination of cash and stock (it appears to be a public company) represents an 82% premium over yesterday's closing price.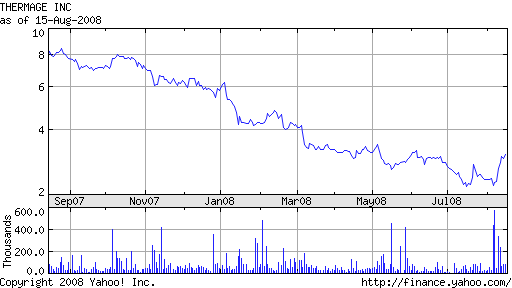 Thermage, a company that has readily maintained its position in an otherwise weak aesthetics market, previously entered into a merger agreement with Reliant. That deal prohibits Thermage from initiating discussions with third parties concerning an alternative transaction unless the company's Board of Directors determines that the proposal constitutes or is reasonably likely to lead to a superior offer and that the failure to take such action would be a breach of its fiduciary duties.
Needless to say, the company's board will respond in due course. It should make for an interesting day of trading.