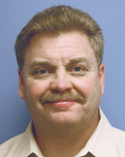 Timothy Sullivan, President and CEO of Mystic Pharmaceuticals, has been recognized by the editors of Medical Device & Diagnostic Industry as one of the magazine's 100 notable people in the device industry.
Sullivan, along with John Bradley, founded Mystic Pharmaceuticals in 2003. He's the man behind Mystic's VersiDoser platform, an aseptic unit dose drug packaging and delivery system for ophthalmic and intranasal drugs, biopharmaceuticals and biologics.
Mystic is developing pharmaceutical and biotechnology therapeutics with diverse applications ranging from glaucoma to pandemic influenza vaccines.