UltraShape, a Palo Alto, CA, aesthetic company specializing in non-invasive body contouring, has completed a $15.1 million round of funding.
Led by new investor Meritech Capital Partners, with participation from previous institutional investors Israel Seed Partners and Polaris Venture Partners, the financing will go toward commercializing UltraShape's Contour I system, selected earlier this year as the Ultrasonic Industry Association's New Product for 2007.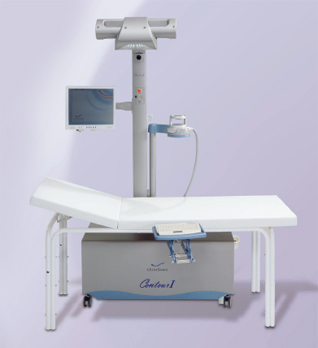 The system uses ultrasound technology to reduce localized fat deposits and body circumference without surgery, incisions, or needles, and without affecting surrounding structures. It applies focused therapeutic ultrasound waves to the subcutaneous fat layer. The focused acoustic waves allow a predetermined amount of energy to concentrate on a specific target point. The energy concentration of a focused ultrasound beam is less at the onset, but as it reaches the target area, concentration increases.
The mechanical effect caused by the focused wave enables tissue selectivity; the waves are powerful enough to cause the adipose cells to break down, but not strong enough to affect neighboring tissue. The acoustic wave is delivered in pulses as opposed to a continuous mode. This allows for tissue thermal relaxation between pulses, and it restricts temperature elevation.
The procedure is guided by a real-time tracking and guidance system to ensure uniform contouring.
Founded in 2000, UltraShape is a privately held, venture-backed company with offices in the U.S., Israel, France, the U.K., and Italy. The Contour I system is CE Marked but not yet cleared by FDA.